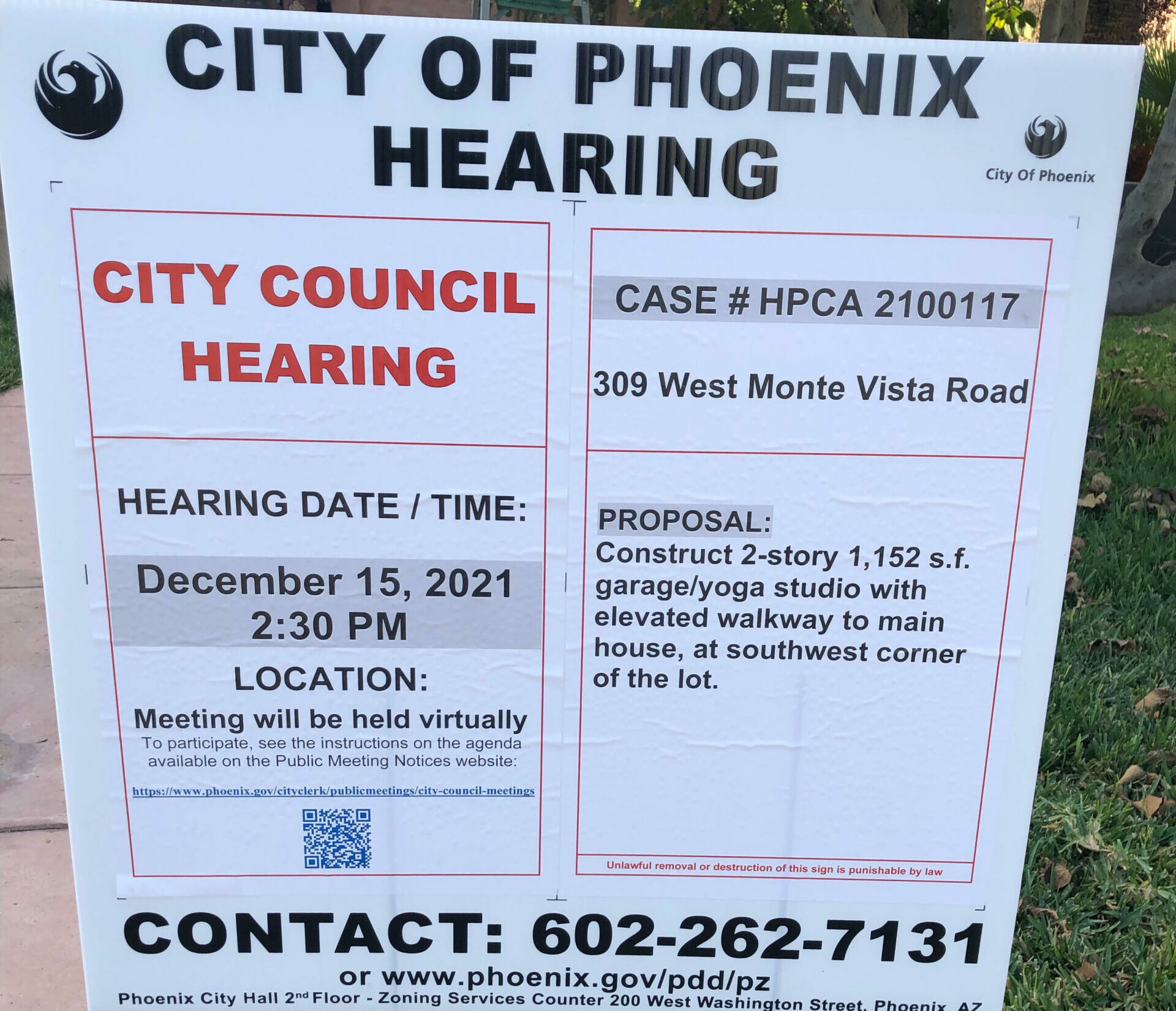 29 Dec

[Updated] City Council Appeal on 309 W Monte Vista

The Willo Neighborhood Association's appeal to the Historic Preservation Commission to uphold the Historic Preservation Hearing Officer's decision on 309 W Monte Vista was continued to the January 26th City Council Meeting. Information on how to access the meeting will be made available once the Council Meeting agenda is posted.

If you have any questions, please contact Tom Doescher, Willo Zoning Chair at tfdoescher@gmail.com or 480-695-3506.