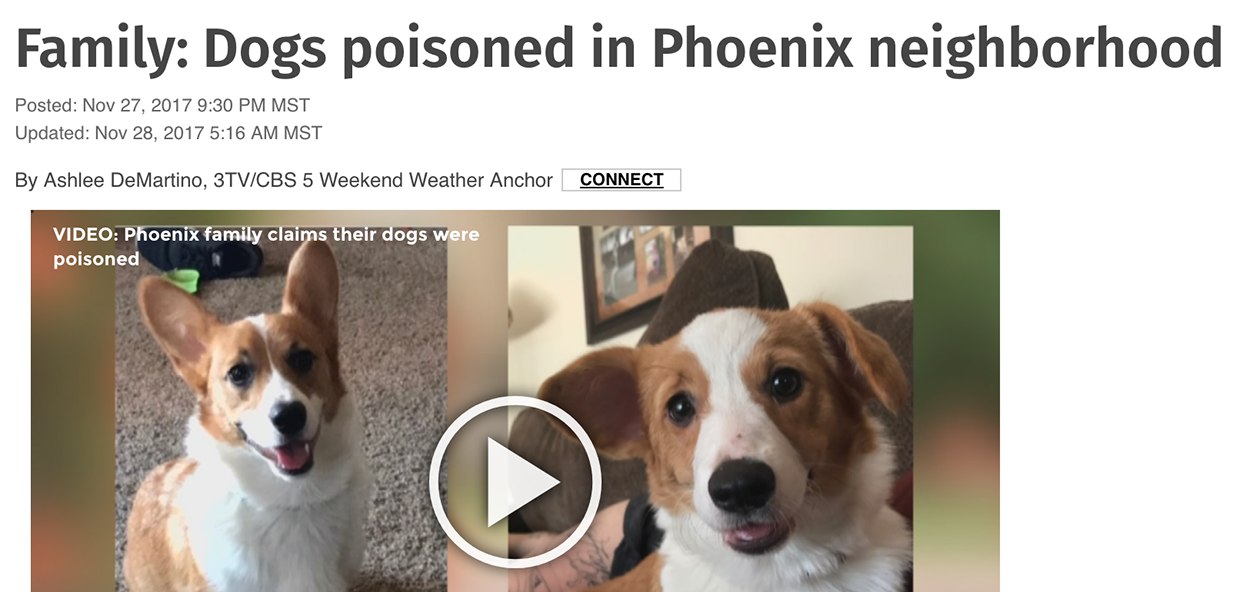 30 Nov

Be Careful with your Dogs – Poisoning in Phoenix Neighborhoods

Arizona Family published a sad story about two dogs in a Central Phoenix neighborhood dying from poisoning. This serves as a reminder for us Willo residents to watch what our dogs are getting into.

Read the full article here.