Given it's success in 2022, we once again will be holding the tour on President's Day weekend, so you can enjoy the day and not have to worry about going to work on Monday!
We will be featuring beautifully restored historic homes representing a variety of styles and eras, beautiful gardens, and something for everyone. A street fair featuring local vendors winds down Monte Vista and Holly, along with the Antique Car Show on Holly. Our Street Fair opens at 9:00 am. There will also be live music, food trucks and a beer and wine garden for your enjoyment.
Please join us for a fabulous day!
Parking is available at the parking garage located at 1st Avenue and Holly. You are also welcome to park in any available location within our neighborhood. Trolleys will be continually running throughout the day, and you are welcome to hop on and off at your convenience.
Kids 12 and under attend for free.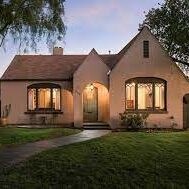 Apply to be a Vendor
The live band will be rocking on the stage, the beer and wine tent will be full, and food vendors will be serving a variety of treats. And we want a variety of other vendors to fill our streets selling their wares and promoting their services and non-profits explaining their programs. So, follow the link below, and become a part of our neighborhood's event.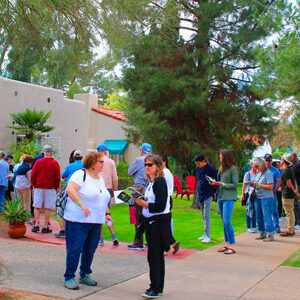 Volunteers needed!
Sign-up to volunteer to help during Home Tour (e.g., ticket sales, ID checkers, beer/wine sales, street cleanup, set up/tear down).  Home Tour allows us to look forward as friends, neighbors, and a community. We appreciate your time! Click below to sign-up, or contact Lisa Naccarato at lisanaccarato@hotmail.com.
2022 Home Tour in Pictures