3rd & 5th Avenues Traffic Design Update
The City of Phoenix Streets Transportation Department hosted an online 90% Design Update for the 3rd and 5th Avenue's improvement project in Willo. Thanks to all neighbors who attended.
Design updates based on public input from the 60% Design meeting held in Feb. 2021 include a 2-way pedestrian walkway on the west side of 5th Avenue, adjacent to the southbound bike lane (see illustration). This configuration was preferred by a narrow margin (52%) of those taking the design survey after the Feb. 2021 meeting and is also supported by national guidelines per Chris Manno, project manager. The design now includes stop signs on Encanto Blvd. at both 3rd and 5th Avenues.
This is expected to have a significant impact on pedestrian safety and the slowing of traffic. A link to a videotape of the January 20th meeting, as well as the updated roll plots can be found online at the City's dedicated web page for this project here.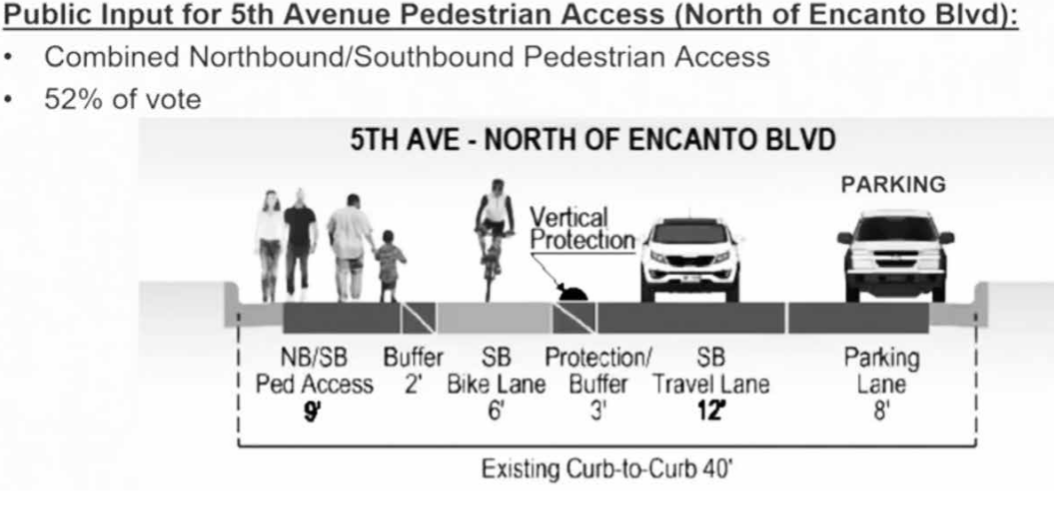 The design phase of the project is expected to reach 100% completion by late spring 2022, and the Streets Transportation staff plans to attend the Willo Board's monthly meeting in May or June to provide an update once the design is complete. City of Phoenix Streets Transportation.
Department Director Kini Knudson reported funding for the construction phase of the 3rd and 5th Avenues North of McDowell improvements has been included in the City's Capital Improvement budget for fiscal year 2023, which is expected to be voted on by the Phoenix City Council by June 2022.
The FY 2023 budget process begins in March, and there will be opportunities for public input to support this project as part of that process.