The 28th Annual Willo Home Tour 2016— in two words– BEYOND COMPARE!!
What a picture perfect day for Home Tour 2016!! Ideal weather, record ticket sales, an impressive mix of beautiful homes, exceptional vendors, delicious food, awesome music, and outstanding pre-tour events made Willo's premier event a complete success.
Thank you to each homeowner who graciously opened up their homes for the public. Without their generosity there would be no home tour!
Ruth Anne Pederson and Wayne Kruge
Josh and Kehau Leitz
Tom Simplot and Scott Wade
Lynda and Larry Thomas
Aryeh Grossman and Erin Hunt
Charles and Janice Martin
Jason and Mara Reynolds
Milagros Cisneros and Eric Wertheimer
Dominic Lanza and Jessica Post
Ann Bomersbach
Tom Landers and Catie Gullett
Bryan and Dylan Korte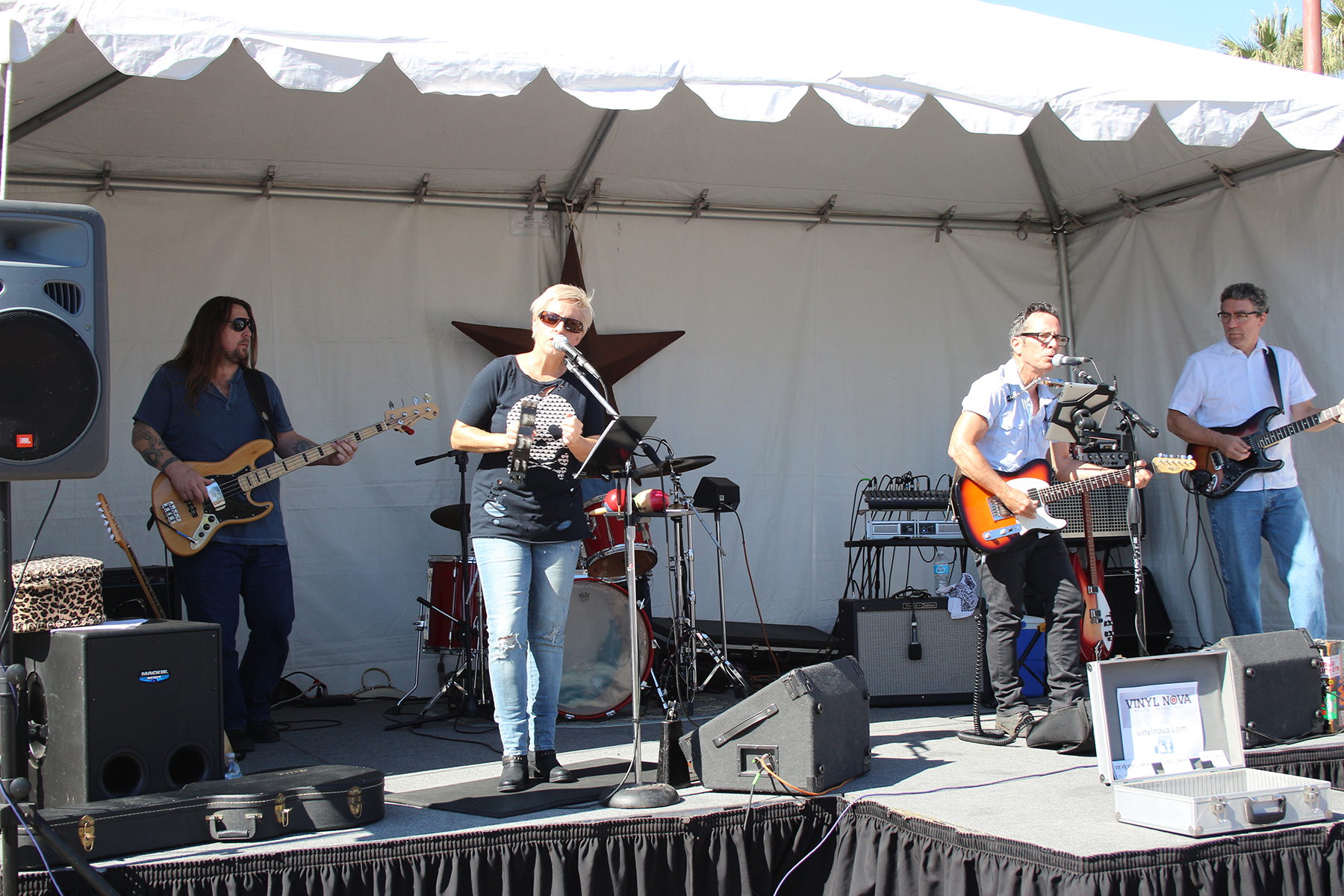 Under the direction of tour co-chairs, Darryl Collins and David Miranda, the events leading up to home tour weekend began in November with a roof-top cocktail party at the home of Mike Oleskow and Russ Haan. In January a Southern themed Brunch was held at the home of Marilyn Rendon, Willo President, in honor of the homeowners.
The pre tour party, held at the beautiful home of Katherine and David Mayer, was catered by Corduroy Restaurant. Homeowners and committee members enjoyed delightful appetizers followed by a wonderful buffet dinner and Flamenco dancers then dancing to the music provided by the amazing Windy City DJs.
New this year was the very popular Willo Affair. It was a sellout crowd following the Twilight Tour on Saturday. Many residents and friends attended and dined under the tent or under the stars to enjoy a five star meal catered by Alexis Grill on Central and then dancing to DJ entertainment. Several dignitaries attended as well- City Councilwoman Laura Pastor, State Representative Ken Clark, and Channel 12's Brahm Resnick.
Sunday, February 14th was the main tour day. Tickets sales were soaring and lines were forming at 10 a.m. Everyone was in high spirits and thrilled to be spending their Valentine's Day in Willo Historic District. Vendors and Food Trucks galore (check www.willohistoricdistrict.com for a listing) and music by Vinyl Nova (neighbors Julie Kossak and Mark Weeter) added to the festivities of the day. More than 3200 Tour day tickets were sold.
Back by popular demand-the Wine and Beer Garden! Re-purposing the Willo Affair tent from Saturday night made this a relaxing and enjoyable way to rock out to Vinyl Nova while enjoying a glass of wine or beer or a mimosa or bloody Mary while feasting at the various food trucks on 3rd Ave. on Tour Day.
A classic car show adorned the 300 block of Holly. This fabulous collection of cars, motorcycles, jeeps, and trailers was organized by Ron Cooper. Trophies were awarded for Best of Show and People's Choice. A 1960 Mercedes 220 Cabriolet owned by Phil Terry won Best of Show. Phillip Lutsy's 1954 Cadillac Coupe de Ville won People's Choice.
Special thanks to:  
David Wright Foundation for their sponsorship of the Willo Affair tent
Party People for rentals
Raffle donations by The Joint, DeSoto Market, San Carlos Hotel, NYPD pizza, Switch, Mi Patio, and Crafty Bastards Beer Festival
APS for trash boxes
THANK YOU Ensembles & Performers
Blue Dialect, Cindy Weir, Dan Sell, Echo Junction, Flamenco Por La Vida (Student Company), Morgan Paige, Peter Biedermann, Quinn Jolly the Band, Robbie Lee and the Chee, Saturday Night Jazz, Sunrise To Indigo, Suzanne & Ed Gates, These 2 Guys, Why Worry, and our main stage music by Vinyl Nova.
Super Special thank you to Committee members and chairs.
— Darryl Collins, David Miranda, Don Vallejo, Catherine Sibiski, , Darren Leek, Eric Sells, Katherine Mayer, Diana Herman, Ed Hebbert, Ellen Fong, Victoria Norris, Sarah Wilde, Bob Herman, Gary Nolan, Gene Nance, James Powers, Jason Boatman, Jerry Coash, David Bray, Jill Bray, Cristina Coash, John Shepherd, Darcy Harper, John Wagner, John Cummerford, Karen Lewsader, Aleshia Fessel, Allison Powers, Andrea Katsenes, Andrea Meury, Anne Stone, Anthony Sumner, Barsha Shepherd, Becky Shaw, Bobbi Ryals, Brad Brauer, Charlene Gum, Kip Cooper, Kristen Ray, Troy Hale, Josh Eisenstein, Darryn Fessel, Leslie Stackpole, Linda Doescher, Lisa Carrington, Luane Rosen, Lynda Thomas, Marilyn Rendon, Michele Wolff, Opal Wagner, Patrice Wappel, Paul Benjamin, Phil Flemming, Randy Betnar, Rebecca Neverdale, Rhonda Jobe, Rocio Sumner, Sarah Cooper, Scott Wade, Susan Slonaker, Tammi Hebbert, Theresa Hale, Tom Vigil, Tracy Gromer, Tricia Amato
And a generous donation by TabBand (Monte Vista neighbors, Mike and Maryellen Ferring) for the colored wrist bands for each of the tour events.
Without the cohesive help of the entire Willo neighborhood, this event could never happen. This year's home tour proceeds will benefit people living in Willo to support Kids Club, Luminarias, the Inside Willo newsletter, solar lighting in Walden Park, Willo Beautification, legal, professional, and insurance fees, and additional ongoing police patrols.
Mark your calendar for Home Tour 2017!!
Sunday, February 12th.