03 Nov

From the President: Visit to the Wright House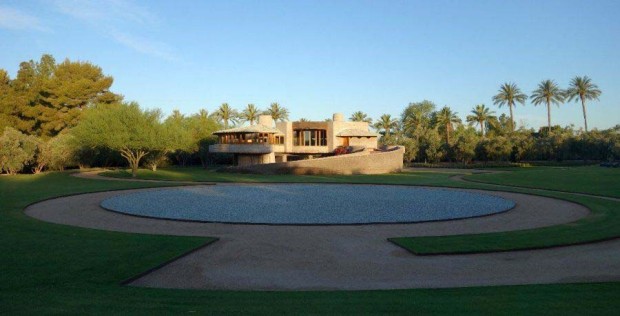 I recently had occasion to visit the David and Gladys Wright House which was built by David's father, Frank Lloyd Wright. I'm so glad that I went because the pictures that we see in the media in no way do it justice. Two people who grew up in the beautiful Arcadia neighborhood in and around the house have returned to their roots an begun an effort to save the historic and architecturally significant house and hope to repair and restore it and ultimately turn it into an educational, cultural and meeting space. Successful builder Zach Rawliing and great-great granddaughter Sarah Levi have joined forces. Zach remembers riding his bike around the neighborhood and resting in the surrounding orchards that were prevalent at the time. Sara grew up in the area as well and spent a great deal of time at her grandparent's home. In fact, Sarah is lucky enough to be living in the house today!
Back in 1952 when the home was completed, you could see all the surrounding mountains from the roof patio, Camelback, Papago, North and South Mountains and sometimes even the Superstitions and the White Tanks. Fragrant orange groves were the norm with almost no tall buildings in sight. It turns out that Zach and Sarah are the perfect candidates for restoring the site close to it's original character, since they actually witnessed much of it's past. Much has been done to restore the property to it's original size. This in the spirit of the original estate-style tradition and layout of Arcadia.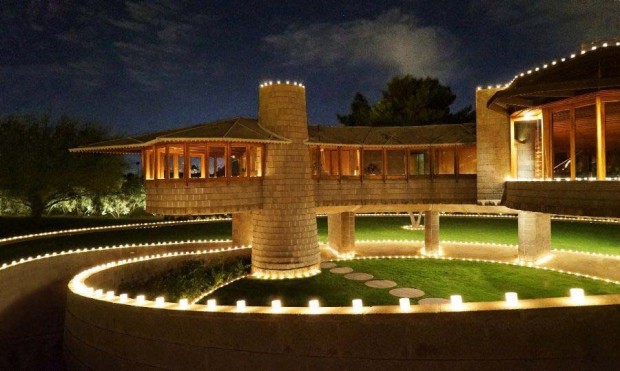 When wandering the grounds, it becomes evident how meticulous the for the future of this home is. There is an entrance through a simple single door in a wall that adjoins the church parking lot that enters from Camelback Road in order to shield Arcadia residents from any inconvenience to their daily lives. The original driveway off of Exeter is used only by the resident. A sunken garden is part of a future proposed plan. There is nothing quite like having a family member build a home for you… especially when that family member is Frank Lloyd Wright! I can relate because my own father has hand-built several homes for me.
Marilyn