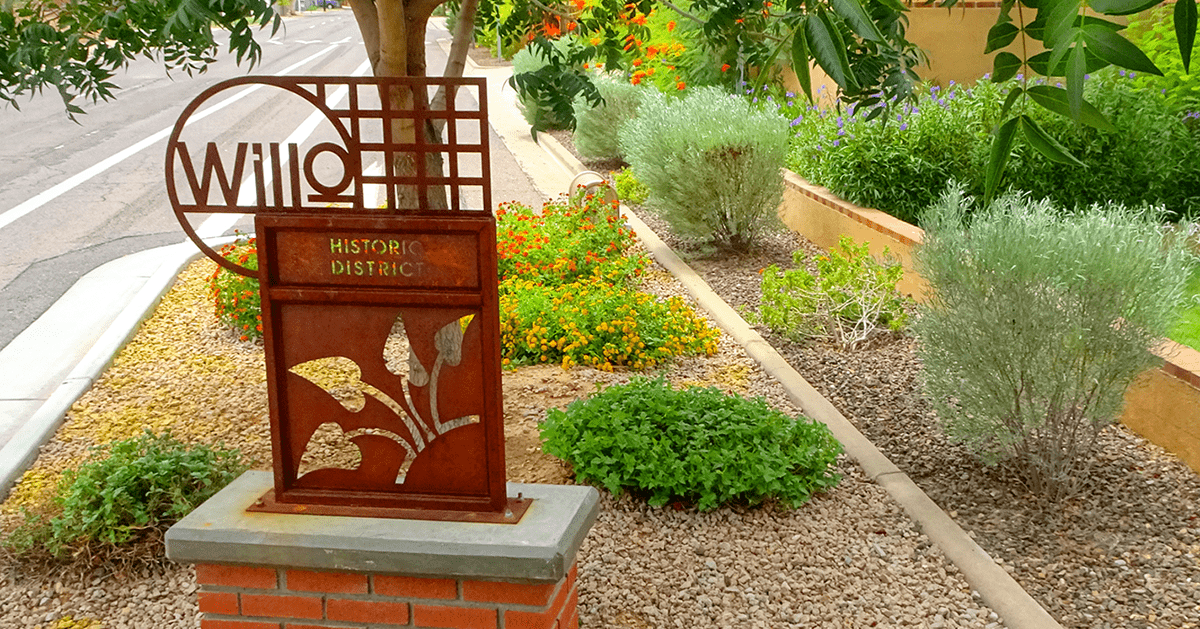 12 Oct

Survey results/Street Committee Update

By Opal Wagner (Coronado)

City of Phoenix Streets Transportation Director Kini Knudson and Planner/Project Manager Chris Manno attended the Willo Neighborhood Association meeting on Thursday, Oct. 8, 2020, to provide an update on the 3rd and 5th Aves. north of McDowell re-design project and share the results of the online survey that ran from July 31 – August 14, 2020. Below is a summary of the survey results:

Survey Summary
190 responses received

169 respondents identify primarily as residents
16 respondents identify primarily as commuters
4 respondents identify primarily as business owners
1 respondent did not make a selection

Overall satisfaction rating of 3.97 for the proposed design of 3rd Avenue (on a scale of 1 – 5, with 1 being extremely unsatisfied and 5 being extremely satisfied)
Overall satisfaction rating of 3.89 for the proposed design of 5rd Avenue (on a scale of 1 – 5, with 1 being extremely unsatisfied and 5 being extremely satisfied)
3rd Avenue and Encanto Blvd Intersection Design

33% of respondents prefer the straight traffic flow
67% of respondents prefer the curved traffic flow

3rd Avenue Multiuse Path or Two-Way Cycle Track

61% of respondents prefer the multiuse path
39% of respondents prefer the two-way cycle track
The curved traffic flow option on 3rd Ave. will be incorporated into the design in accordance with the survey results. The two-way cycle-track option will be included in the design, even though it is not in accordance with the survey results. This decision was made to facilitate connectivity with planned bicycle infrastructure to areas north of Thomas and south of McDowell Rds. and in recognition of the fact that 3rd Ave. is a primary bicycle corridor traversing the City of Phoenix.
Chris Manno shared information regarding options for sidewalks/pedestrian infrastructure on 5th Avenue north of Encanto Blvd., including an inventory of mature landscaping, pony walls, driveways and other structures that provide obstacles to completing continuous sidewalks in that area. While explaining that homeowners do not have the right to maintain permanent structures in the right of way, he said the Streets Transportation Department would prefer to come up with a design that a majority of residents support. Possibilities include a multi-use pedestrian pathway or removing the proposed parking lane in the area to provide an expanded sidewalk for pedestrian use. We have asked the Streets Transportation Dept. to provide us with some illustrations of these options that we can share in order to solicit feedback.
Thank you to everyone who participated in the City's July 30th meeting and subsequent online survey. It expected that the 3rd and 5th Ave. North re-design project will be at the 60% design phase by the end of 2020. There will be additional opportunities for public comment prior to completion of the design. Updates will be posted on willophx.com, The Official Willo Historic Neighborhood Facebook page and Inside Willo and on the City of Phoenix's dedicated webpage for this project: https://www.phoenix.gov/streets/3rdand5thavenuesnorth.